---
Our job: to ensure perfect sealing
Sealing solutions fill spaces, to create a barrier between deltas of pressure and/or large temperature variations between an enclosure and its environment.

Pneumatic jack rule development between two movable components maintaining a constant pressure, mastered and non-traumatic.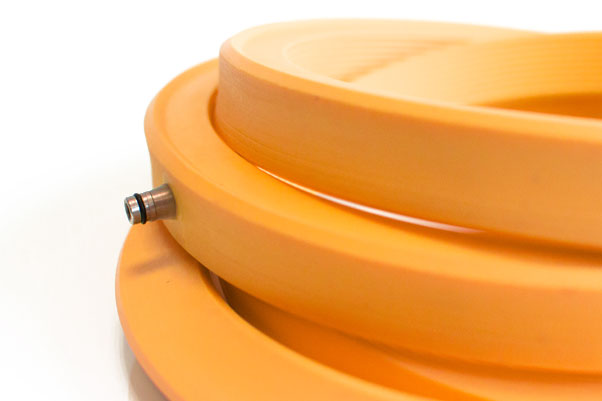 The mainspring
Hollow profiles, stretched out of shape by bringing pressure in (air, gas, fluid,…), vulcanized into a ring, frame, or straight length sealed at both ends.
Pressure is applied through a valve that is either over molded with a cone, or mechanically added. Rigid and/or flexible connections are also manufactured.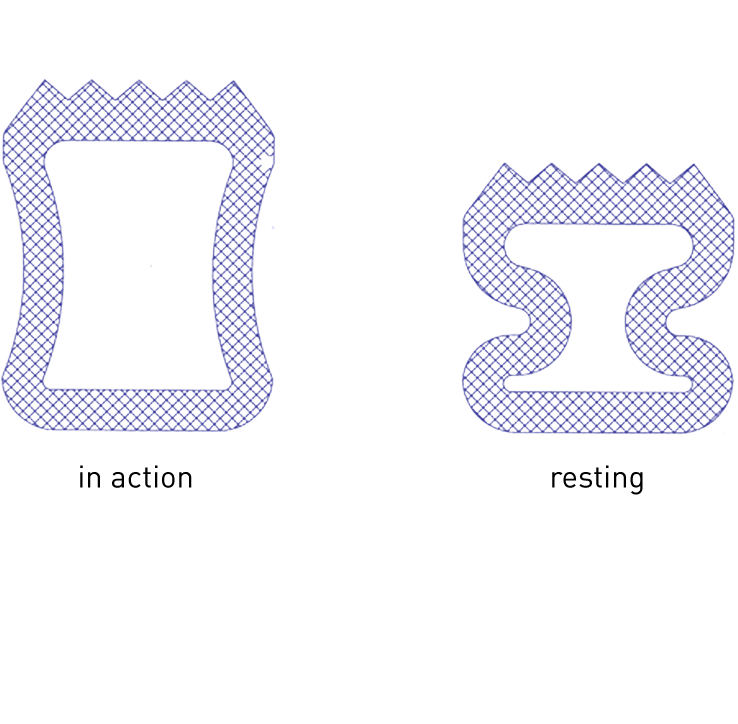 ---
Our materials
We offer and transform different kinds of silicone rubber, mainly available in two consistencies:
High Consistency Silicone Rubber (HCR)
and
Liquid Silicone Rubber (LSR).
Two catalysts are predominant in the silicone industry: peroxide and platinum.
Diodon™ :
A range of high performance silicone essentially used as a complement to the
Hightube™
range. End to end connections and soldering are realized by injection.