Outsourcing manufacturing : the example of a sustainable partnership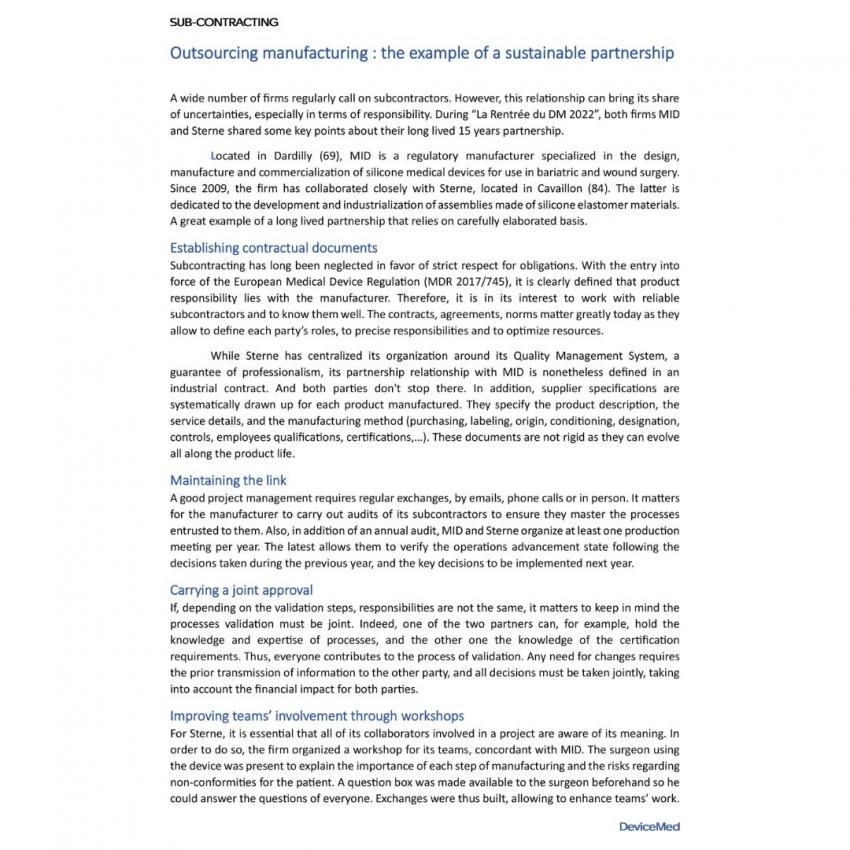 A wide number of firms regularly call on subcontractors. However, this relationship can bring its share of uncertainties, especially in terms of responsibility.
During "La Rentrée du DM 2022", both firms MID and Sterne shared some key points about their long lived 15 years partnership.
see more