In nearly 700sqm of clean rooms, an ultra-protected work environment where medical devices are mainly manufactured according to ISO 9001-2015 and ISO 13485-2016 standards; the Sterne company transforms exclusively medical-grade platinum silicone, that is implantable in the human body for the short or long term.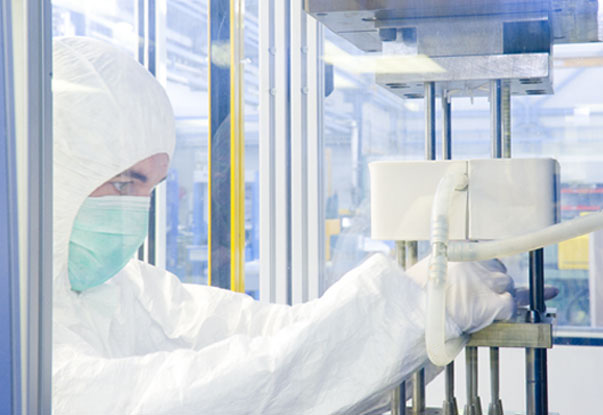 These ultra-protected production areas have regulated access and receive regular particulate and bacteriological controls. These areas represent the ideal work environment for products destined to the health industry, such as :

silicone gastric rings, silicone rubber catheters, silicone probes, silicone medical devices & components, short/long term implantable silicone devices,...