---
Consulting, Design and Development
As experts in silicone manufacturing, we know that our services need to include technical advice, guidance in the choice of the material, and development of associated tools and processes.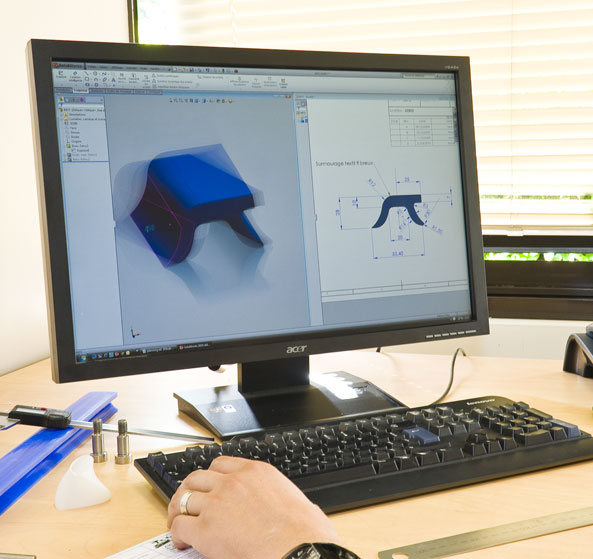 With several years of experience, our technical team will advise you for your designs and help to create and develop your product.

With tailor-made products, that satisfy your technical requirements as well as your field of activity, we fully adapt to your standards and constraints. Our specifically designed production environments, both industrial and cleanrooms, will meet your every need.
At Sterne, we accompany your project from its inception to the market launch.

After a first phase of reflection and once the choice of a project manager has been made, a "kick off" meeting will be planned to digitalize the product design under CAD (Computer Assisted Design) : SolidWorks ®3D software. This first virtual view will allow you to discover your product's design.
At this point, you may choose to proceed with a prototyping stage using our 3D silicone printing, or with a prototype mold. This stage will allow you to evaluate the dimensions and technical properties of your product.
We create the technical sketches of tools using SolidWorks ®3D software. The plans are then transferred to our business unit 5 Axes which is specialized in precision engineering, and which provides flexibility in tooling creation and setting, thus reducing considerably deadlines and delivery lead time. Once we receive the tools, we can start the production phase.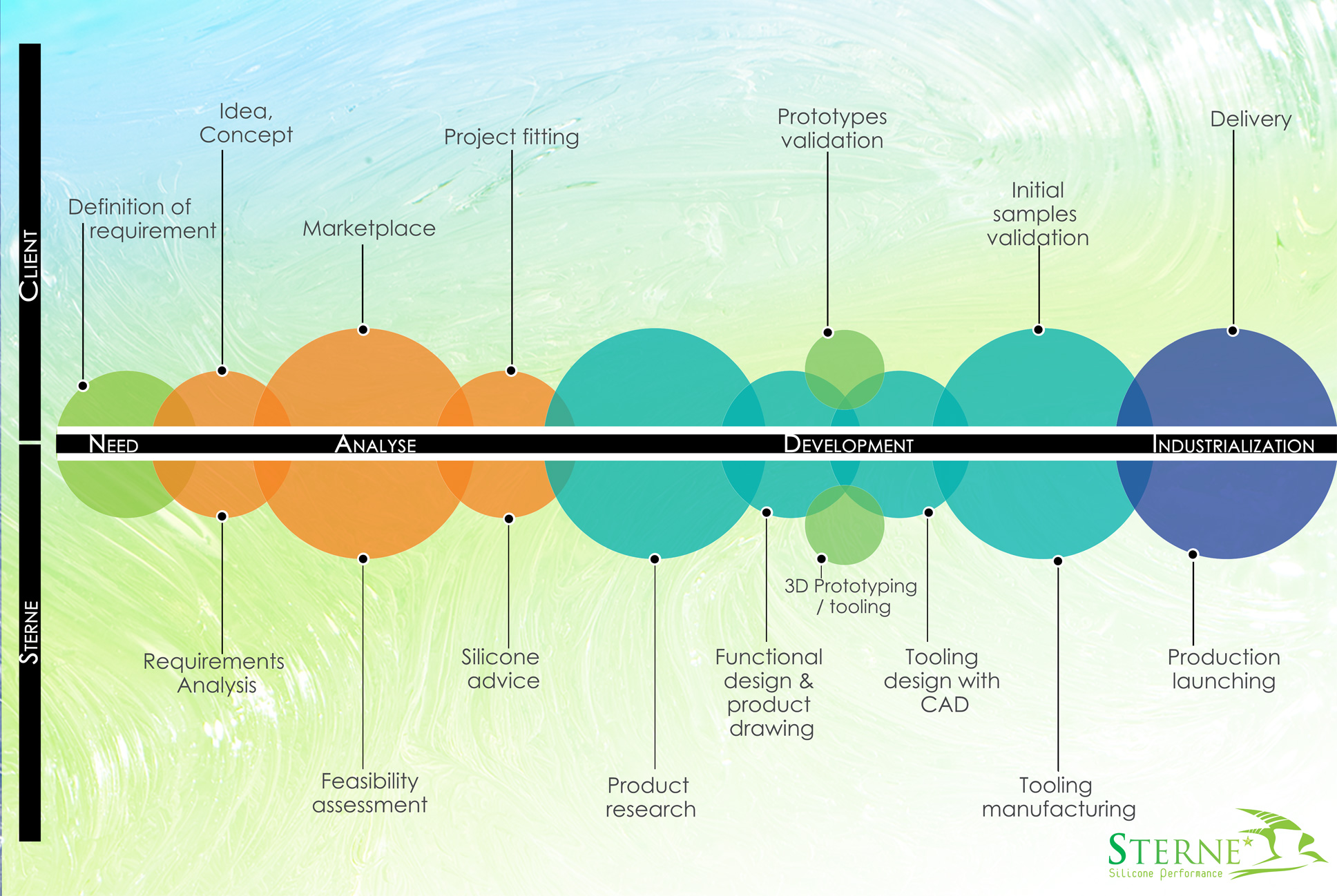 Our main tasks
Support and accompany silicone projects design as consultants
Create & conceive the proper manufacturing tools (molds, dies...)
Develop the right production processes and equipment
Propose Innovative silicone material

---
To properly define silicone rubber parts & products
it is important to consider