---
Our industrial workshops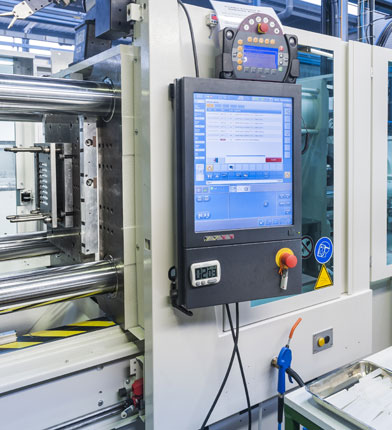 Raw material preparation / mixing : it is the first step in production. Additives such as dyes, catalysts, performance additives are added, the raw material is kneaded and mixed using cylinders. During this step, the technical properties of the raw material will be defined.

Molding : Molded items are made with compression and injection molding processes. It is possible to use High Consistency silicone Rubber (HCR) or Liquid Silicone Rubber (LSR) during the injection molding process. We have different kinds of injection molding machines: horizontal and vertical, some of which are automated.

Extrusion : Production is done by linear meter, to manufacture coils from 25meters and more, for all types of silicone profiles.

Custom fabricated silicone / Making : Manual transformation of silicone articles: frames, inflatable silicone seals, rings... to optimize tightness.

Finishing : Depending on needs and products, we have different finishing processes : cryogenics, tribo-finishing, manual deburring, as well as adhesive application, surface treatment...