---
Molding
Injection and compression molding, horizontal and vertical presses, clean rooms, industrial environments, LSR or HCR injection... at Sterne we have a wide range of technical solutions to meet your highest expectations for a silicone product.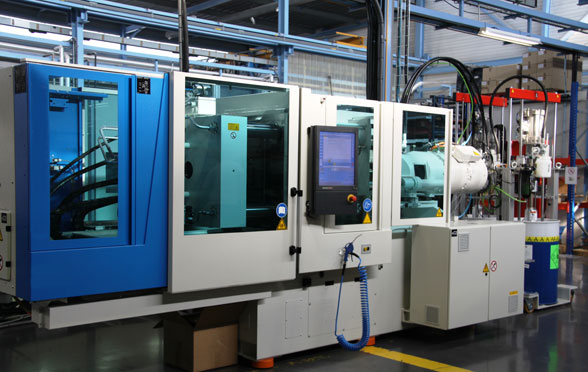 The principle of molding is simple: a steel mold or tooling, that defines the appearance and shape of the part, is integrated into a press. Silicone then injected or compressed into this mold to give shape to a silicone part. The technical processes used for manufacturing are defined beforehand with the design office according to customer expectations and needs and depending upon material feasibility.
It is essential to keep in mind that unlike plastic, silicone is a temperate compound that crosslinks while in contact with heat. Thus, tools are heated allowing the product to be grasped before undergoing, in 90% of cases, a post-curing.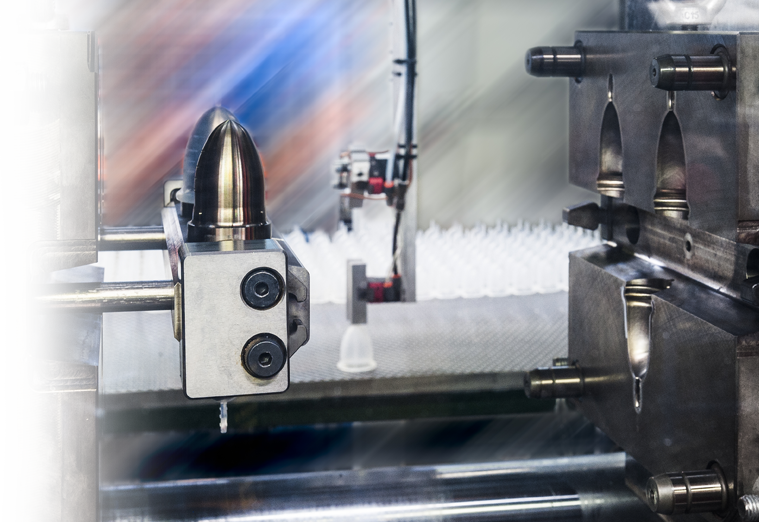 At Sterne, we have different molding workshops, and similar manufacturing processes in different kinds of environments. Our molding workshops are present both in an industrial environment and in our ISO 6 clean rooms.

We work with two silicone molding processes :

- Compression molding : a unique use of compact silicone
- Injection molding, where HCR and LSR can be used.
Our equipments
• Silicone compression molding machines from 10 to 400 tons
• Silicone injection molding machines (HCR & LSR)
• Rubber injection molding machines, Plastics & TPE injection molding machines Automates
• Standard tolerances according to the ISO 3302-1 Cat. M2 or even tighter
• Possibility for creating silicone parts from prototypes to large series (automated production)
---
Your requirements, our priority