---
Sterne today and tomorrow
Since its creation in 1996, the STERNE Company is specialized in the design, development and manufacture of articles and technical devices made from elastomeric bases, mainly silicones.
---
Our mission
Innovation and silicone performance for solutions adapted to customers' technical needs, on specifics markets, in an exclusive BtoB relationship

As a silicone manufacturer, our activity consists of creating tailor-made products. We accompany each project from its creation until its launch. We design and manufacture products, items, and silicone devices that meet our customers' specific needs. Beyond a simple customer/supplier relationship, we work in partnership with our customers to develop their ideal product. We do research and development with the goal of optimizing the solutions we can offer to our customers.

Our goal : to use our expertise, our silicone resources, and skills to satisfy our partners.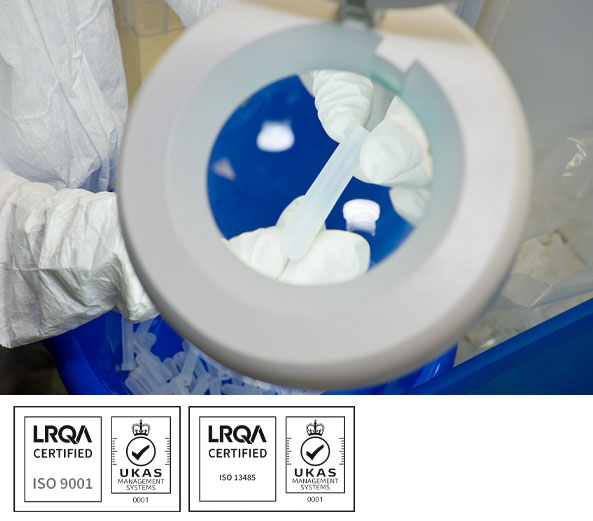 Our values

Once of Sterne's core values is the human factor : the pleasure of exchange, creating new relationships and social cohesion, cultivating open-mindedness through communication, meetings, projects, friendliness...

However, Sterne proposes a PROFESSIONAL response as well : technical assistance, expertise, and a quality management system that meets ISO 9001 : 2015 and ISO 13485 : 2016 standards.
Above all, we essentially seek a real and long-term partnership based on RESPECT.



In order to bring our values (Humanity and Professionalism) into line with social obligations, STERNE and the members of the Social and Economic Committee have signed a company agreement on professional and wage equality between women and men and carried out the measurement of the professional equality index for its workforce based on the calculation methodology defined by the government. Every year, the company calculate its professional equality index. Due to the company size and the distribution of employees, the 2022 professional equality index for 2021 is unquantifiable.

It takes into account the following indicators :

- Women/Men Wage gap > unquantifiable

- Women/Men Pay Rise gap > rating of 25/35

- Percentage of employees receiving a raise when returning from maternity leave > unquantifiable

- Number of employees of the under-represented gender in the ten highest earners > Rating of 5/10


By the publication of this index, the company Sterne comforts its daily commitment to gender equality and non-discrimination.
---
Our vision
To research excellence through innovation



Sterne has established a well-known brand name on the industrial and medical markets. It has been growing steadily since its creation in 1996, with an even more incredible increase in the last few years.

Today, we strongly believe in our skills and internal resources, and we believe that we can find even greater strength all together, as a team.

We are proud to promote our values and social responsibility on our territory. Thanks to the efforts of our responsible and committed management, we join social cohesion and competitiveness on the elastomer market. An innovative management system, which has been a lever for a growth model that could be qualified as intelligent and responsible.

Our ambition : to seek excellence through innovation to become a leading player on the silicone market.